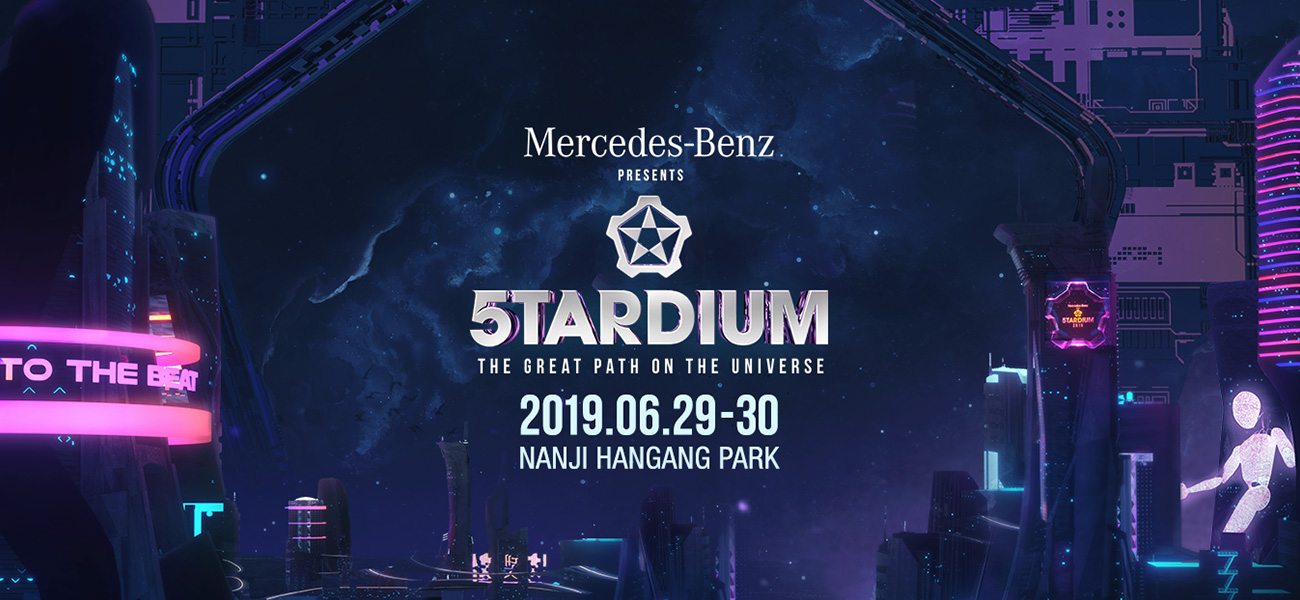 31 Jan

Mercedes-Benz Presents 5TARDIUM2019 confirms the date to be June 29th and 30th

The most conceptual music festival 'Mercedes-Benz Presents 5TARDIUM 2019 (5TARDIUM)' will celebrate its 6th year this June 29th through 30th in Nanji Han River Park.

The announcement was accompanied by much anticipation and excitement as it opened with a number of special improvement and enhancement from the former stage designs and production to provide quality experience for its fans.

Namely, this year 5TARDIUM announced big collaboration with global visual production company KBK Visuals to refurbish its signature 5 stage designs and entire production including lighting, visuals, lasers and special effects for improved audience experience.

Furthermore, 5TARDIUM released 7 of its 10 artists on its official SNS creating much buzz and participation from the fans who have high expectations for the line-ups. So far, the list goes in order of release:

SAID THE SKY, Darren Styles, SASASAS, Markus Schulz, Sullivan King, ZOMBOY, PEGBOARD NERDS.

Tickets purchases can be made through NAVER and HANA ticketing websites with special discounted price for a limited time. More artists and special programs will be released through official website and SNS throughout.